The Lantern Room
Breathtaking panoramic views of Beachy Head, the Seven Sisters and the South Downs
One more short flight of narrow steps from the lounge area takes you to the top of the tower where the Lantern Room affords incredible and unforgettable scenery – 360 degrees of land and seascape views that must rank among the best in the world.
For all guests ,this is place to fully appreciate the beautiful and peaceful setting of Belle Tout Lighthouse. Perhaps enjoy a lovely sunset or relaxing music (CD player and a small selection of CD's provided – or bring along your own favourite.)
In suitable weather, step out onto the circular walkway surrounding the Lantern Room.
If you would like to book your stay at the Belle Tout Lighthouse Unique Bed and Breakfast at Beachy Head,
please check availability first and then contact us to make a booking.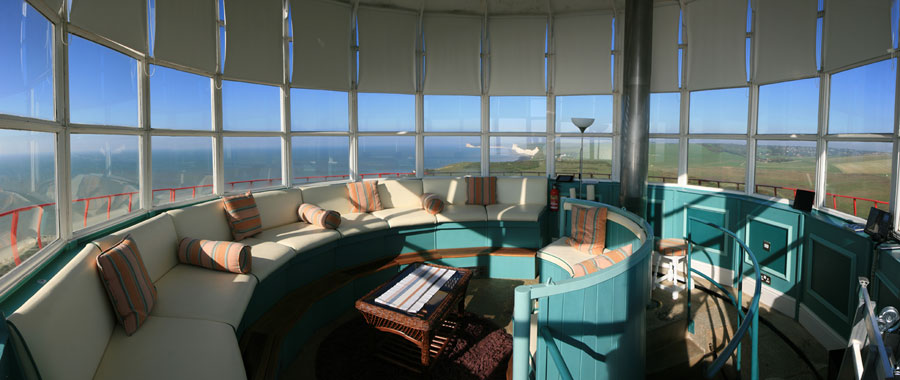 The Lantern Room
Looking East towards Beachy Head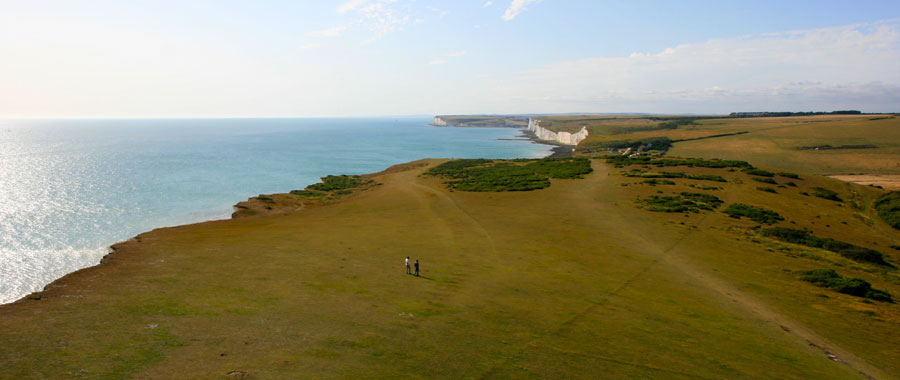 Looking West towards the Seven Sisters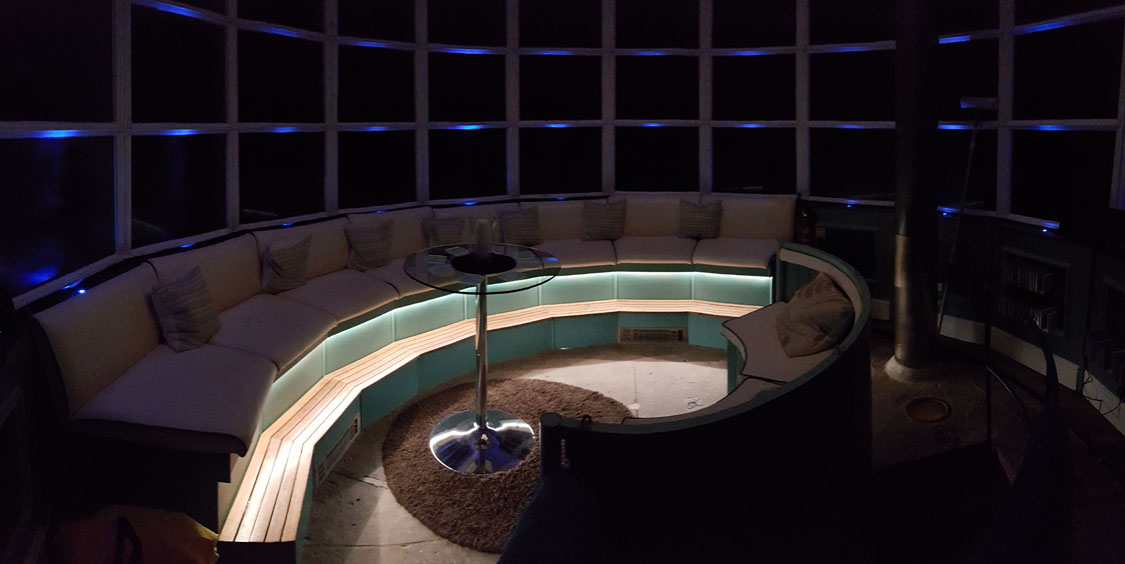 The Lantern Room at Night
"A magical place, didn't want to leave"
Check availability
You can check availability using our on-line room availability calendar. When you've found the date and decided what room you would like to book, get in touch to make your booking.
Or call us today on 01323 423 185.
One night stays
We operate a minimum two night stay policy, however, providing there is availability, one night stays may be available within a week of the proposed date of stay.
Contact us a week before to check.
Booking in advance
To avoid disappointment for anniversaries, birthday and honeymoon celebrations, we recommend you book well in advance. We are taking bookings for this year and next year so please book as early as you can.