Belle Tout Lighthouse on Channel 5's Build a New Life
The Belle Tout Lighthouse appeared on Channel 5's Build a New Life on 21st January 2010 at 8pm and re-visited on 13th July 2010 at 8pm. It has been re-shown many times since, but if you missed it, click here to watch it on Channel 5's website.
http://www.channel5.com/shows/build-a-new-life-in-the-country/episodes/episode-2-standby
Build a New Life in the Country followed the renovation of the Belle Tout Lighthouse between 2008 and 2010.
"The Belle Tout lighthouse dates from the 19th century and is perched on the edge of Beachy Head cliffs in East Sussex. However, mounting costs and legal wrangles with the council put this ambitious project in jeopardy. Can the plucky pair navigate these choppy waters and realise their dream of finishing the lighthouse?"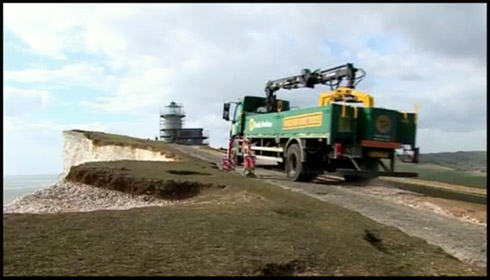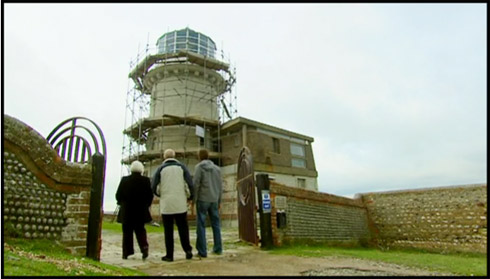 Build a New Life in the Country also featured the Builder Boys calendar. The builders kindly agreed to pose naked for a charity calendar. In aid of Everyman it raises awareness of testicular and prostate cancer and hopes to stamp it out altogether.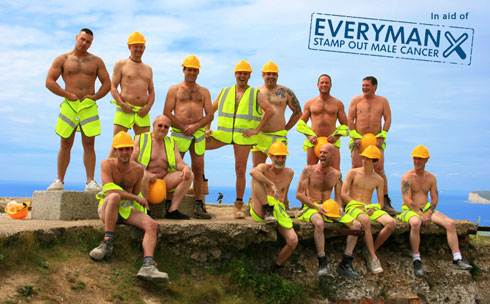 "A magical place, didn't want to leave"
Check availability
You can check availability using our on-line room availability calendar. When you've found the date and decided what room you would like to book, get in touch to make your booking.
Or call us today on 01323 423 185.
One night stays
We operate a minimum two night stay policy, however, providing there is availability, one night stays may be available within a week of the proposed date of stay.
Contact us a week before to check.
Booking in advance
To avoid disappointment for anniversaries, birthday and honeymoon celebrations, we recommend you book well in advance. We are taking bookings for this year and next year so please book as early as you can.