The Guest Lounge at the Belle Tout Lighthouse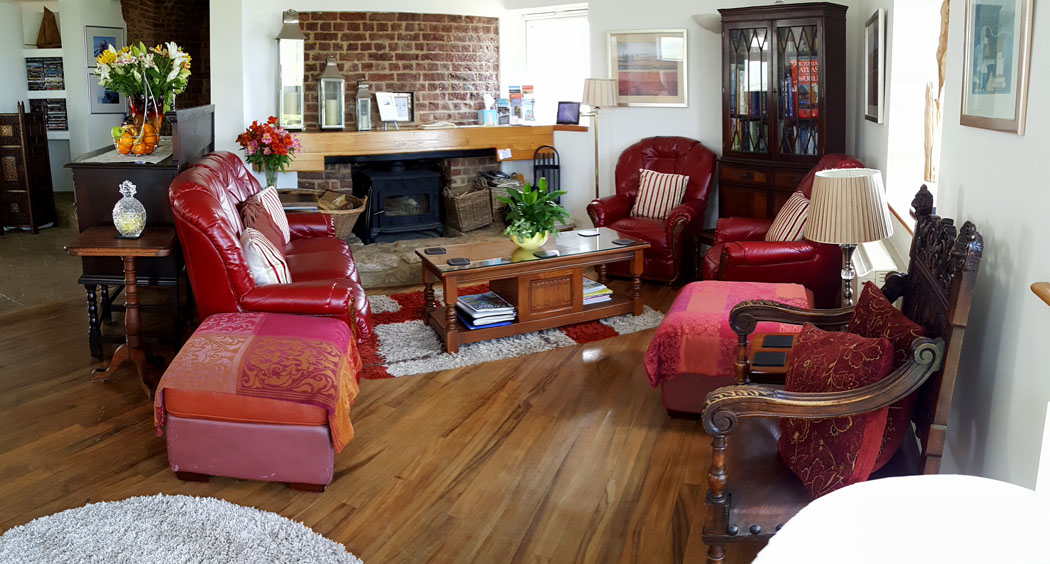 Relax in comfort in this delightful room.
On cold stormy days, warm your toes by the fire. Amazing sea and coastal views and pastoral Downland vistas through the restored 'living picture' feature Cullinan' windows.
A place to view both the amazing sunrises over the Beachy Head Lighthouse and the beautiful sunsets over Birling Gap and the Seven Sisters.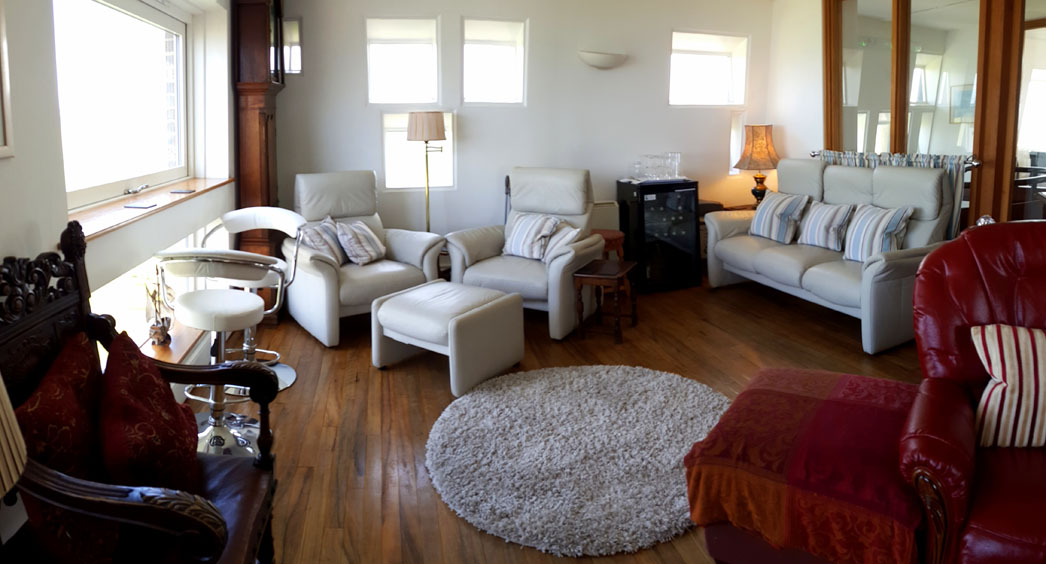 If you would like to book your stay at the Belle Tout Lighthouse Unique Bed and Breakfast at Beachy Head,
please check availability first and then contact us to make a booking.
All information correct at time of publication, room decor subject to change.